Romance
Published on March 10th, 2013 | by iDidGo Blog Team
World's sexiest cities
As a concept, 'sexy' means something different to different people, but there are some places that are universally regarded as being seething hives of hotness.
Rio De Janeiro
Where: Brazil
If there's one city in the world that has all the ingredients of 'sexy', it's Rio. It's got the faraway exoticism, the party playboy reputation and the stunning natural setting. Throw in the beaches — especially the world famous Copacabana — and the fact that so many songs and movies seem to name-check it as a byword for good times, then you've got a complete set. And if that's not quite enough, there are also the reams of pictures of bronzed beach booty, a truly pumping club scene and the world's most hedonistic party — the Rio Carnival. The latter is all about provocative dancing, fearsomely skimpy clothing and showing it all off, after all.
Buenos Aires
Where: Argentina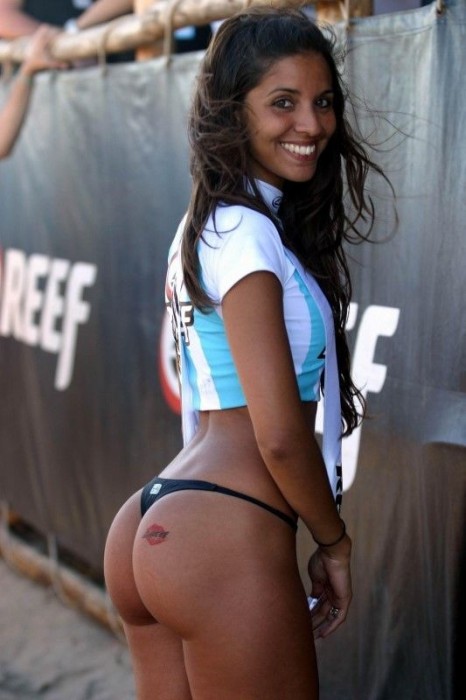 If you like your South American sexiness a bit more on the classy side, then there's no competition: Buenos Aires is the place to be. It's the most European city in South America, with sharply-dressed inhabitants and a swaggering sense of superiority and confidence. But the elegance combines with a Latino passion and spirit that is expressed best in the form of Argentina's most famous (and hottest) export — the tango.
Seville
Where: Spain
Picking the sexiest city in Spain is a bit like trying to pick the coldest city in Siberia. There are so many candidates, but the likes of Madrid and Barcelona are pipped at the post by Seville. Architecturally, the city has an exotic twist, with much of it being built in Andalusia's Muslim period, but it's the weather and the attitude that make it.The sun is invariably blazing here, and the locals have a real uncompromising, passionate take on life. And the nightlife is unparalleled. It all starts at midnight at the earliest and goes on until well after sunrise, with dancing not drinking the key ingredient.
Havana
Where: Cuba
While Spanish-speaking isn't a prerequisite for sexiness, an awful lot of the world's most alluring cities seem to have it as a common denominator. And there's no way that Havana can be left off this list. The Cuban capital combines rebel status and salsa rhythm with old-school charm and suaveness. It has a sense of romance, with a seriously seductive music and dance club scene. And, of course, it's the ideal place to have a post-coital cigar.
Miami
Where: United States
Some would say New York, some would argue for Los Angeles, and others would go for Vegas, but it's that Latino influence again that gives Miami the title of the sexiest city in the United States. The huge Cuban population transfers some of the Havana vibe over, while the sticky summers and the DJ scene give it an extra kick. Throw in numerous sexed-up Hollywood films, from Miami Vice to Bad Boys, and the reputation is cemented.
Amsterdam
Where: The Netherlands
If you prefer your sexy on the slightly seedier, dirtier side, then Amsterdam should hit the spot. For a start, it's the only place in the world where policemen will happily direct you to the red light district. Once there you can find all manner of interesting live shows, and even a sex museum. The city is also famous for its liberal outlook on life, and that means everything from drug intake to dress sense. Turn up during Gay Pride if you want to see some truly outrageous clothing. Meanwhile, there's a seriously hardcore clubbing scene with pounding techno and sweaty bodies gyrating against each other in vogue.
Bangkok
Where: Thailand
If Asia has an equivalent of Amsterdam, it's Bangkok. The Khao Sanh Road is especially notorious as a place where travellers from around the world get together and mingle in more ways than one. Bangkok is also home to that sweaty, oppressive heat and some rather explicit live shows involving ping pong balls. Oh yes, and there's also that famous (and not entirely unwarranted) reputation for ladies with a few surprises downstairs.
Berlin
Where: Germany
There's something refreshingly un-German about Berlin. There's none of the orderliness that the rest of the country has — anything goes here. Let's put it this way: anyone with a bizarre fetish can probably find a venue devoted to it in Berlin. For those of us that are less kinkily-inclined, there's simply an opportunity to fall in with the wild, hedonistic attitude. The city is a whirlwind of art movements and cafes that suddenly turn into thumping clubs crammed with a gorgeous, often frenzied clientele.
Cannes
Where: France
Frankly, the whole Côte d'Azur has a sexy image, and St Tropez or Monaco are formidable rivals to Cannes in attracting filthy-rich, well-heeled and stylish clientele to the beaches and bars. But Cannes wins because of the star power — the Cannes Film Festival is a hive of strutting grade-A celebs every year. And even outside the festival, the city has a beautiful people-only air of exclusivity.
Sydney
Where: Australia
Let's not forget our own candidate. While we may take it for granted, people across the world look on jealously at the weather, the lifestyle and, in particular, the reputation of Bondi Beach. Okay, to us it's full of Poms getting sunburnt, but to the rest of the world, it's seen as being crammed full of impossibly gorgeous nubile young things.