Canada
Published on July 22nd, 2013 | by Lisa
Travel@Home
Exotic and far off destinations fill my dreams – sunsets, blue waters, bright moons, and tantalizing foods. I don't have a trust fund or a silver spoon. I need to work hard for every trip. It's almost like chasing a high as soon as I am back I want to go again.
In between my travels to keep myself happy I like to "travel" at home and explore what is in my own backyard.
Yesterday I tool a lovely day trip to a small town outside of Hanover, Ontario about 2 hours outside of Toronto. It was peaceful and tranquil.
We rented tubes and floated down the Saugeen River with a beer in hand. It was heavenly. My biggest stress for the day was losing my sunglasses on the river while being attacked by a tree. I'm over it now. It's just a possession and well worth the adventure. The tube ride lasted about 1 hour (depends on your entry and exit point on the river) and I did it twice.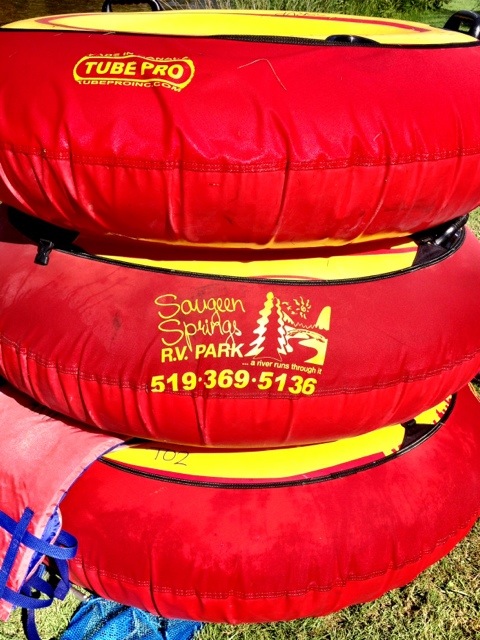 In true Canadian fashion we sparked up the BBQ – Chicken, burgers, hot dogs and corn!! The food was great and the beer was even better- eh!
Gotta love the Canadian outdoors!