Europe
Published on December 10th, 2012 | by iDidGo Blog Team
7 stunning European ski lodges
By Gabriel O'Rorke, Special to CNN
updated 11:12 AM EST, Mon December 10, 2012
(CNN) — As temperatures drop and days shorten in the northern hemisphere, it can only mean one thing: the European ski season is almost upon us.
With so many options — both in terms of chalets and resorts — and a huge range of prices to navigate, it's all too easy to book the wrong thing. Whatever your skill level, group size or budget, here are some of Europe's best mountain lodges for the coming season.
San Lorenzo Mountain Lodge, Dolomites, Italy
Lodge: Built in the 16th century as a bishop's hunting lodge, San Lorenzo Mountain Lodge is now a family-run, four-bedroom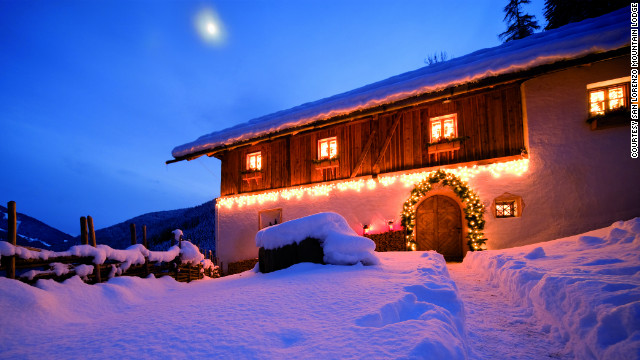 mountain retreat where everything is done to the very highest level.
There's a helipad (which means a seven-minute commute to the slopes), a wine cellar in what was the old goat shed (now goat-free and stocked with 1,500 bottles of local wine) and a mini-spa complete with a Finnish sauna and Turkish bath. At 1,200 meters above sea level, the panoramic views of three valleys
are best enjoyed from the heated outdoor whirlpool.
Want to find out the other 6 spots? Read more here!